Oxballs Beagle Tail Medium (White & Black)
Code:

OX029-W

Weight:
Unique, swirl design puppy tails

Made from Pure

Platinum Grade Silicone
Soft & Rubbery, but still firm
Various colours and sizes available
Tapered, ergonomic plug
Comfortable and durable
Hand poured
Each tail is completely unique!
Made in the USA
Pure Platinum Silicone
Free shipping

on orders over £35 (UK only - excludes sale items)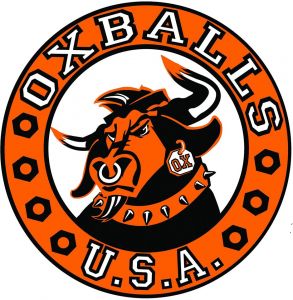 Detailed description
Looking for your perfect tail? Oxballs have got you covered... or plugged!
These amazing Swirl Puppy Tails are made from Oxballs' signature Pure Platinum Grade Silicone, making them soft and rubbery, but firm enough to stay planted.
Wiggle and waggle your way on all fours with these colourful, comfortable puppy tails.
With several colours available, there's one for every pawsonality! Mix and match with your gear, or go with your favourite colour!
The tapered ergonomically shaped plug is designed for comfort and prolonged use,
Each tail is individually hand poured meaning no two tails are alike! Each tail is completely unique. It'll stay in place, keeping you plugged and wagging for longer.
The soft, flexible tail hangs naturally, and feels like just another part of your body!
BEAGLE (M)
Usable Plug Length: 3.75"/ 9.525 cm
Smallest Usable Plug Circumference: 3.75"/ 9.525 cm
Largest Usable Plug Circumference: 6.25"/ 15.875 cm
Tail Length: 12"/ 30.48 cm
Total Length: 16.75"/ 42.545 cm