Mister B Skin Tight Vacbed
Code:

B707

Weight:
Ultimate addition to your playroom
Made for lovers of intense latex play
Restrictive and sensual experience
Bondage, Sensory Deprivation or Breath Play - play your way!
Complete set - all you need to supply is the vacuum cleaner
Optional non-return value available
Includes carry bag, rubber hood and ear protectors
2.10m x 1.10m - larger than most other Vacbeds
0.4mm latex
Free shipping

on orders over £40 (UK only - excludes sale items)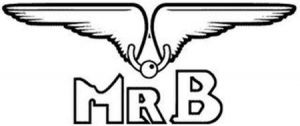 Detailed description
The Mister B Vac Bed is the ultimate addition to your playroom for lovers of intense latex play.
Bondage, Sensory Deprivation and Breath Control are some of the endless possibilities of the this Vac Bed!
It is made of a PVC frame which sits inside a latex sack. After set up, you can connect the Vac Bed to your vacuum cleaner which will suck the air out of the latex sack.
The vacuum will hold you down tightly in the latex sack, creating a restrictive and sensual experience.
You can also choose a non-return valve in the options to allow you to turn off the vacuum cleaner, only needing to use it to top up the tightness of the Bed when required.
The Mister B Vacbed is a complete kit, made from the following:
1 PVC frame (6 tubes, 3 Corner pipes, 1 T-connector). + Optional Non Return Valve
1 Latex Sack, double layered with side zip. Includes small breathing hole, crotch hole and closing flap.
1 Breathing tube
1 Pair of ear protectors
1 Rubber hood
1 Latex carrier bag
1 Manual
Therefore you get a complete ready to use package that only requires your vacuum cleaner to start the fun!
Size: approximately 2.10 m x 1.10 m (82 inch x 43 inch): LARGER than usual!
The thickness of one single layer of the latex sack is 0.4mm.
Safety: please ensure that you carefully read and understand the manual before use. The manual is filled with tips and tricks, intended to optimize your play experience.
Important safety warnings: Never play alone. Protect your ear drums against the vacuum. Not suitable for those with a latex allergy.
Check out a video of the Mister B Vacbed in action here: https://youtu.be/eC7rvocHFWA