Date: 22 Feb 2023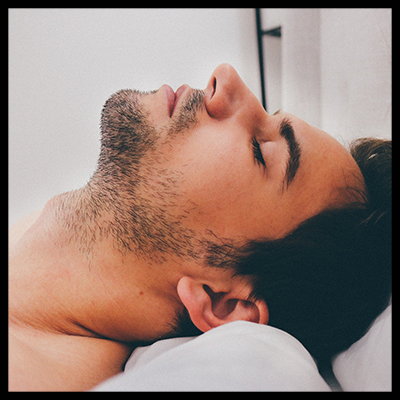 Getting The Most Out Of Your Sex Machine
Sex Machines are now more popular than ever. The fact that humans no longer need another human being to experience the pleasure of penetration or masturbation is truly incredible, and one of the biggest selling points for these devices is that you can experience such intense pleasure, even if you don't have a partner to play with.
But that's not to say that sex machines are only for those without a partner. Many couples (and even groups) use sex machines to enhance their sexual exploration and introduce new and exciting experiences into their sex lives.
There's that wonderful saying, "don't knock it 'til you've tried it!". Exactly this!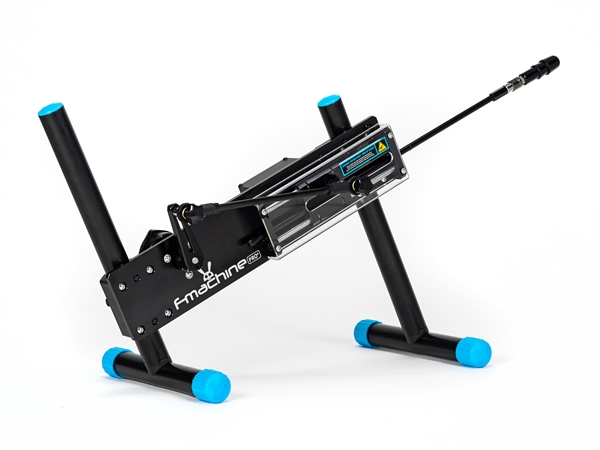 Personalise Your Pleasure
So you've taken the plunge and ordered a brand spanking new sex machine. It could be a Masturbation device, like the Venus 2000 or the F-Machine Tremblr, or maybe a penetration device like the F-Machine Pro 4 or the Sybian. You've read up on the specs and are raring to go by taking it to maximum power straight away…

Although the dream is always to have everything turned up to the max, take things easy and explore! Some people find that too much intensity spoils the pleasure and it can sometimes turn to discomfort. Not everything has to be maxed out, so if you're finding the sensations too powerful, bring it down a notch. Reduce the speed that it's masturbating you. Lower the revolutions of your fucking machine. It's not a challenge, and you don't have to prove anything to anyone. Sure, it'll always be a goal to experience maximum power, but that doesn't have to be right away.
The most important thing is to enjoy it. Experiment with the different speeds. Change modes and sensations to find what gets you off the most. That's what it's about, right?
Keep Cumming Back For More…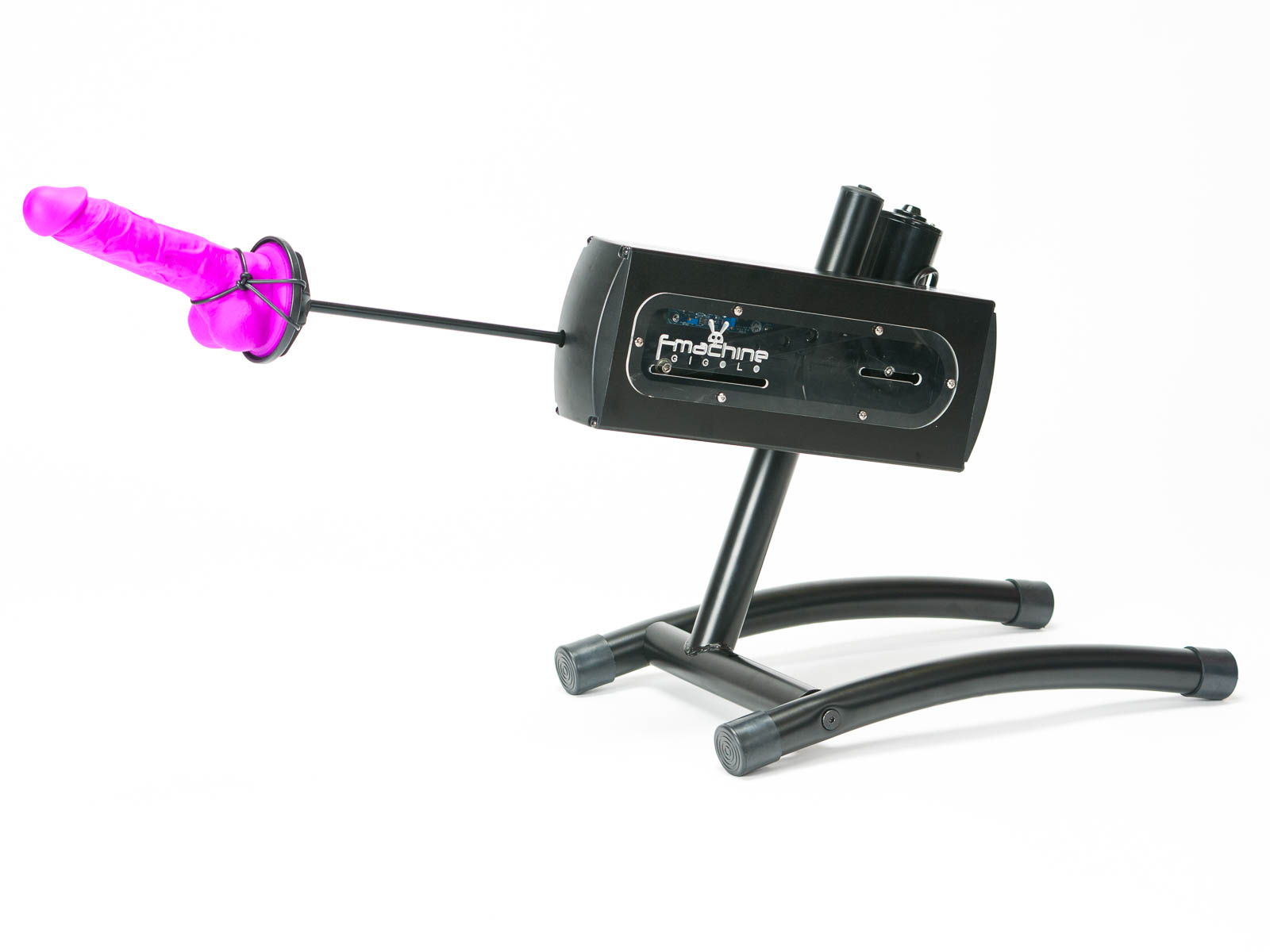 Most Sex Machines on the market have a variety of accessories which can be used to change and diversify the way your machine functions or alter what it can do. For example, the F-Machine range includes accessories to allow you to attach non-Vac-U-Lock dildos using the USB, so if your favourite dildo doesn't have a hole in the base, never fear. You can still be rogered senseless with your favourite hole-less toy!
Check out what accessories are available for your machine to keep your sexy time fresh, new and fun, and which will keep you cumming back for more…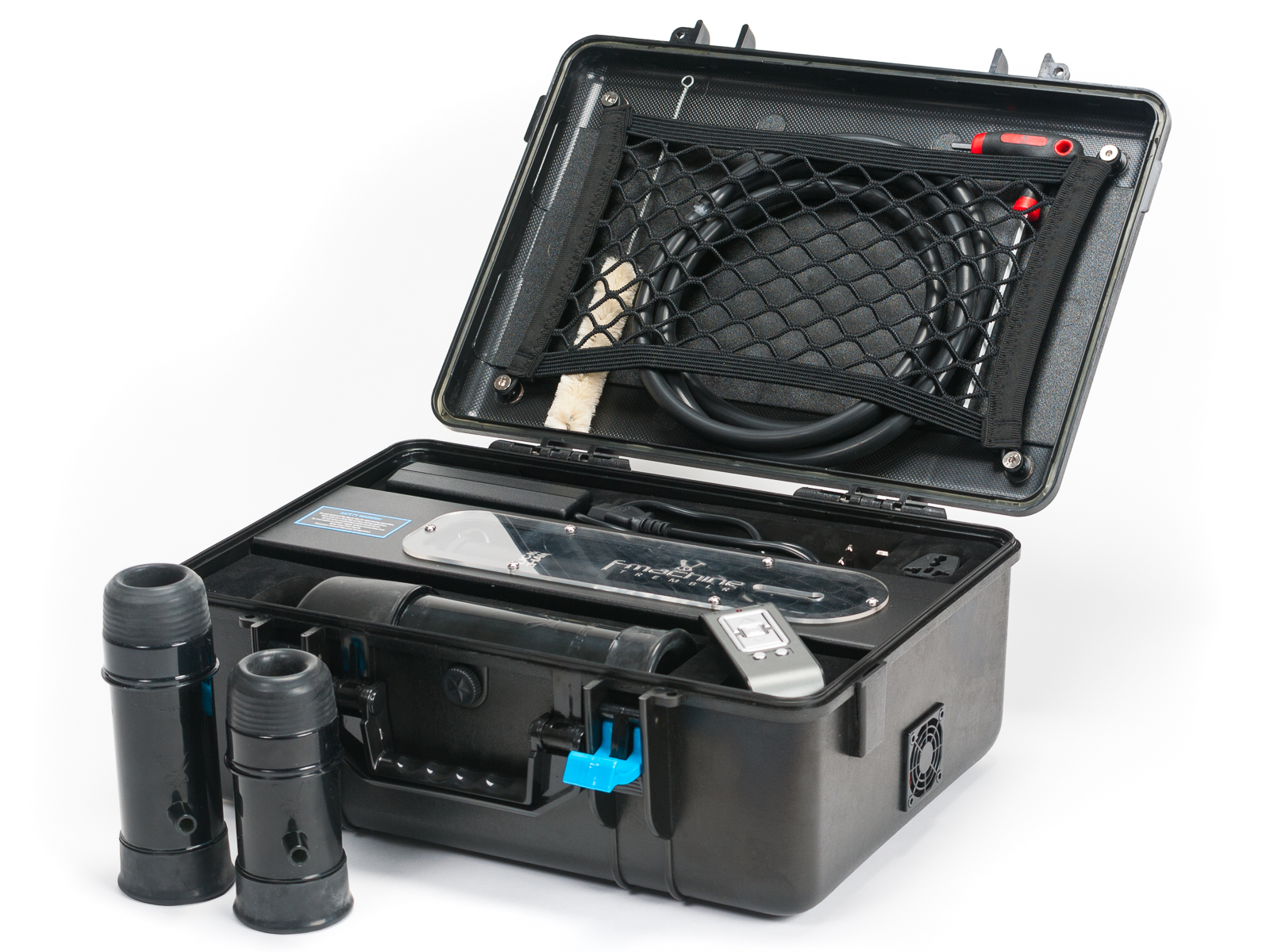 Maintain Your Mastubator (Or Prepare Your Penetrator!)
Now for the boring part. There's nothing sexy about maintaining your sex machine, but you really should keep on top of it to make sure each and every ride is as smooth and pleasurable as possible.
Firstly, you should always ready the manufacturer's instructions and follow all of their guidelines. If they tell you to grease the thrusting rod every few months, you better be doing it to keep your machine in tip top condition!
Most Sex Machines on the market (with a small exception) have parts that can be replaced. They can either be ordered directly from suppliers or from official resellers (such as us, www.thekinksters.com), and some parts can be fitted without the need for returning the machine. The Venus 2000 includes a variety of spare parts such as diaphragms, fuses and pushrods, as well as spare receivers and hoses, all which can be fitted at home without any expert knowledge.
In the case that your machine fails, despite maintaining it to the manufacturer's instructions, you can usually have it sent for a repair. This is a great way of making sure your machine is looked after properly by professionals, fixed and ready for your next mind-blowing orgasm.
Repairs are usually covered under the manufacturer's warranty (check with the manufacturer to find out more about their policies), but outside of the warranty, can still be repaired for a charge.
This means that your sex machine isn't destined for the bin if it breaks, and prolongs the life of your machine, keeping the sexual thrills going on and on…
It also helps to reduce the wastage! If only white goods were still the same…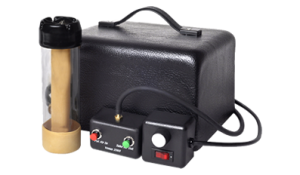 To shop our full range of Sex Machines and Accessories, click here.

If you have any questions about Sex Machines or anything else, you can contact our team using this form.
Post comment